250200 / Bolingbrook Pelicans Swim Team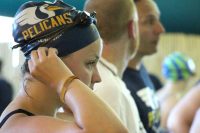 The Bolingbrook Pelican Swim Team is for beginner to intermediate competitive swimmers. Our professional coaching staff teaches the four competitive strokes (freestryle, backstroke, breastroke and butterfly), racing starts, and competitive turns. Swimmers showcase their skills in swim meets throughout the fall and winter season.
Ages 6-8 must be able to swim one length of the pool in freestyle or back stroke with proper technique.
We are excited to kick off our next season!
10/04/2021 - 02/19/2022
12:00 am - 11:59 pm